Alessandro Costantino Bianchi was born in 1993; the story of his achievements begins when he started playing the piano at the age of 6 years oldwith his father.
He has performed at major festivals and venues including "Teatro Cafaro" and "Teatro D'Annunzio" in Latina as a soloist with Orchestra and in different variants of chamber music, "Palazzo Caetani" for the Fondi Music Festival with Orchestra conduct by M° Gabriele Pezone (2014) and M° Grigor Palikarov(2017), Museo "Venanzo Crocetti " of Rome, Hotel Royal Continental of Napoli, "Castello Caetani" of Sermoneta for the International Festival Pontino, Fazioli pianoforti at Milano Malpensa, Festival of Chamber music in Lugano. He played and recorded for the national radio of Plovdiv in Bulgaria for the "Trimontiada" festival and for the presentation of the book "Gli Imperdonabili" by the writer Marcello Veneziani.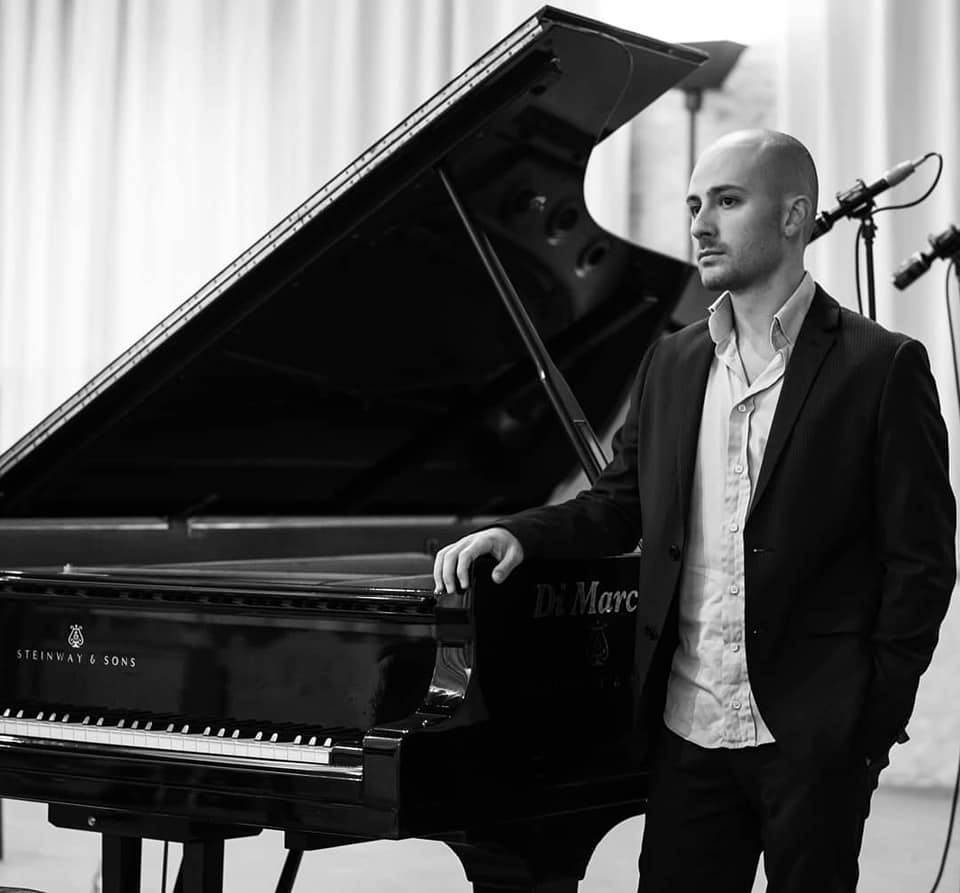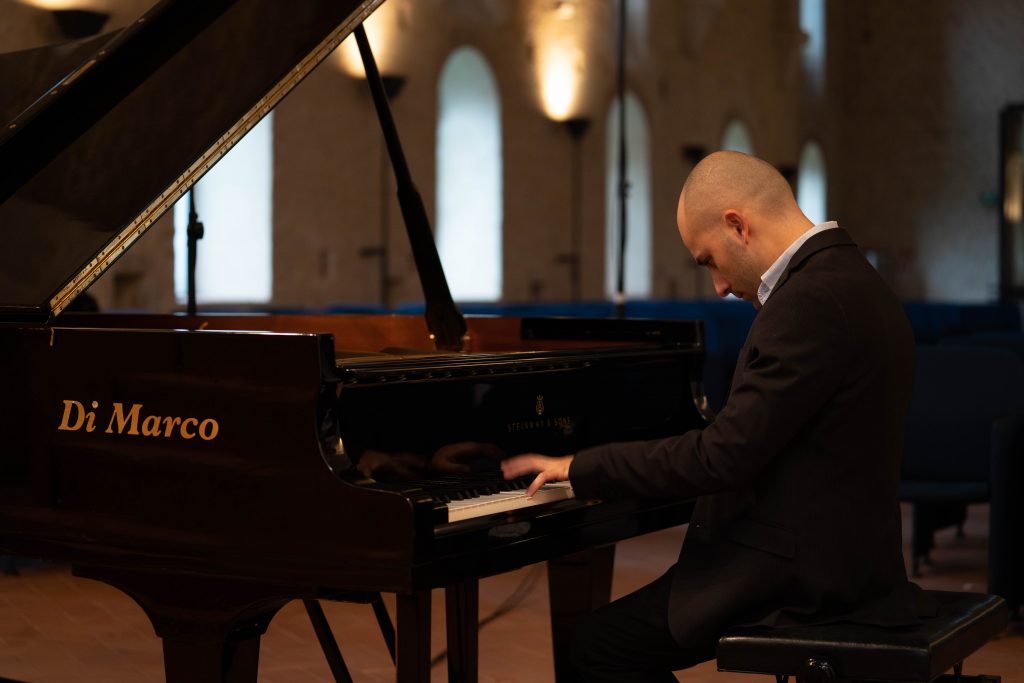 He graduated with full marks at the conservatory "O.Respighi" of Latina, his native city and "Master of Arts in Music Performance" at the Italian Swiss Conservatory in Lugano with M° Sandro D'Onofrio.
Alessandro attended annual mastercourse with M° Roberto Prosseda, Alessandra Ammara, Maurizio Baglini, Carlo Guaitoli, Alessandra Brustia and he took part in masterclass with Nora Doallo, Marco Marzocchi, Bruno Canino,Carlo Grante.
In 2018 he attends single university courses in "Cultural Anthropology", "Special Didactics", "Learning Psychology" and course (ATS) on the principles of Biomechanics and application in video analysis to movement.
In 2020 he holds a Master in Theory and Practice of ensemble music training at the University of Roma Tre.
In addition to acting as an interpreter, Alessandro is active as a composer, developing recital programs ranging in genre and style. In the mean while with the refinement of the classical repertoire with the artistic guidance of Alessandro Deljavan, he works on his own compositions and improvisations.
He recorded the CD "Mozart Piano Variations" for DA VINCI CLASSICS, out on July 16, 2021. A project of recording original musical works is planned for the end of 2021.
He currently teaches piano in secondary school and at the Cultural Music Center of Latina. He also holds seminars and lectures through the Skype and Zoom platforms. He also deals with artistic research in the field of piano performance with particular focus on embodied cognition.