Alessandro Costantino Bianchi was born in 1993, he began studying piano at the age of 6 with his father.
He received the degree with full marks at the conservatory "O.Respighi" of Latina and  " Master of Arts in  Music performance – piano"at the Italian Swiss Conservatory in Lugano  with M° Sandro D'Onofrio.
Alessandro took part in annual mastercourse with M° Maurizio Baglini, Roberto Prosseda, Alessandra Ammara, Carlo Guaitoli, Alessandra Brustia and taken part in masterclass with Nora Doallo, Marco Marzocchi, Bruno Canino, Carlo Grante.
He has performed at major festivals and venues including "Teatro Cafaro" and "Teatro D'annunzio" in Latina as a soloist with Orchestra and in different variants of chamber music, "Palazzo Caetani" for the Fondi Music Festival with Orchestra conduct by M°Gabriele Pezone (2014) and M° Grigor Palikarov (2017), Museo "Venanzo Crocetti " of Rome, Hotel Royal Continental of Napoli, "Castello Caetani" of Sermoneta for the International FestivalPontino, Fazioli pianoforti at Milano Malpensa, Festival of Chamber music in Lugano, Latina Jazz Club "Luciano Marinelli"- auditorium "O.Di Pietro".
He played and recorded for the national radio of Plovdif in Bulgaria for the "Trimontiada" festival. In 2018, Alessandro participated at the book's presentation "Gli Imperdonabili", written by Marcello Veneziani, by performing pieces of Chopin. Since 2018 he has continued to broaden his studies under the guidance of M° Alessandro Deljavan. During this same period, he has also integrating his studies in psychology and neuroscience with the purpose of an artistic research project, currently under development.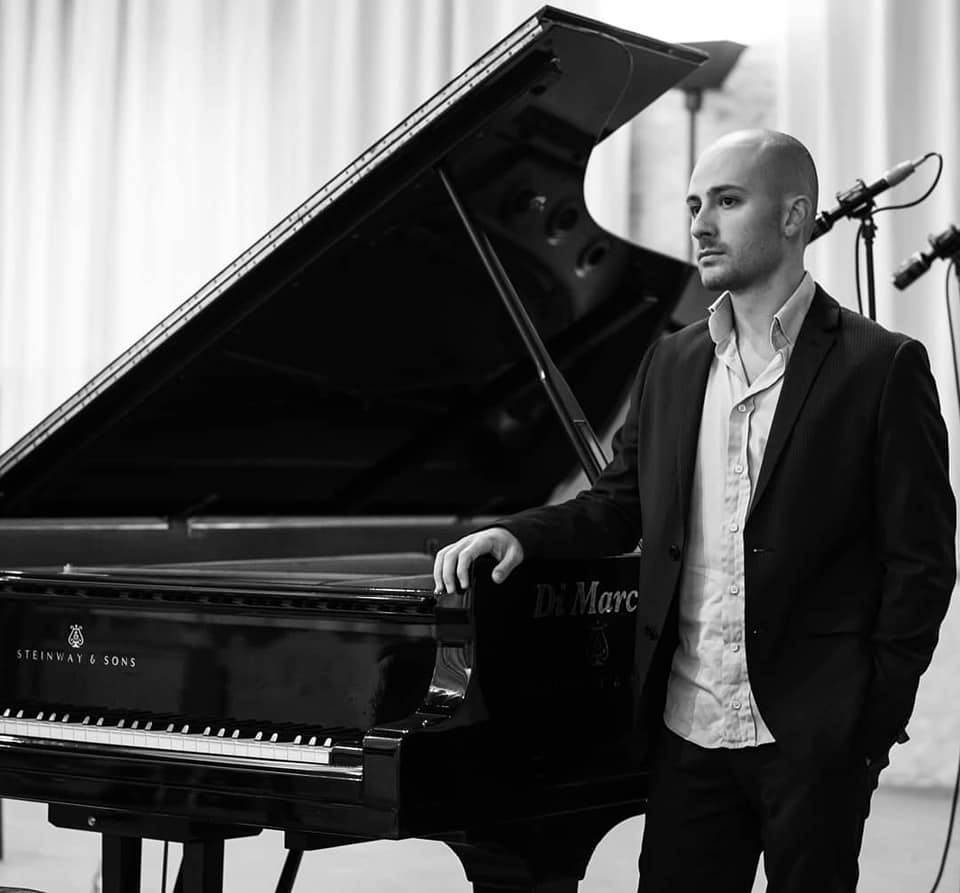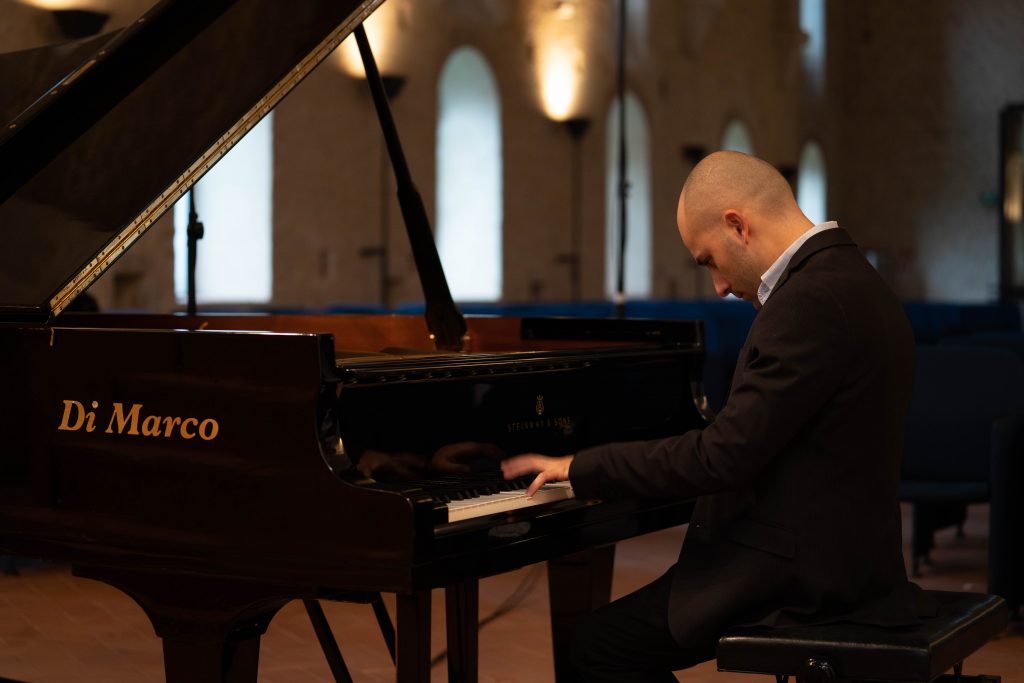 He recorded the CD "Mozart Piano Variations" for label  DA VINCI CLASSICS, out in digital and physical stores by July 16, 2021. It was broadcast on Rai Radio 3's "Primo Movimento" program.
In November 2021 He was invited by University of Rome Tre, Department of Education Sciences to present the Mozart Piano Variations CD, performing and lecturing on the theme and variations form.
In the same period born "Harmony" Between Philosophy and Music – is a project conceived with Prof. Diego Fusaro, philosopher and essayist, which materialized on September 29th in a first appointment. The concert-conference aims to address the link between music and philosophy, so vital and complex over the centuries that it is an inexhaustible stimulus to fruitful and new reflections even today.
In addition to the piano activity as interpreter, Alessandro deals with composition and improvisation, developing recital programs ranging from various genres and styles.
In June 2022 he played with Jazz Orchestra of Conservatory "O.Respighi"(LT) conduct by M°Mario Corvini.
A recording project of his original musical works is planned for the end of 2022.
He carries out teaching activities for public and private institutions.
He currently teaches piano in secondary school and at the Cultural Music Center of Latina. He also holds seminars and lectures through the Skype and Zoom platforms. He also deals with artistic research in the field of piano performance with particular focus on embodied cognition.